About us
We are a team of friends brought together by passion for timeless design. We search for and carefully hand-pick chaming furniture pieces that get renovated and redisigned in our own "novoretro" style. Our items are meant for those who like relatible furniture with a story and time-tested design with our new modern look. All items on our website have undergone a partial or complete renovation and are intended for immediate use in your interior.
We sell renovated furniture and accessories from the second half of the 20th century

Our mission is
recycling, sustainability, originality
buy less, but better.
since 2010
Dan
The novoretro founder, the selector, he purchases the pieces for the shop, photographs the products, designs interiors and communicates with you by e-mail as well as on social networks. He does his best to make sure that everything works as it should and that you receive both your answers and your goods in time.
Alena
In novoretro, she takes care of the successful shop operation. She prepares photos of the products for you and posts them on the website, parcels up and sends the ordered items.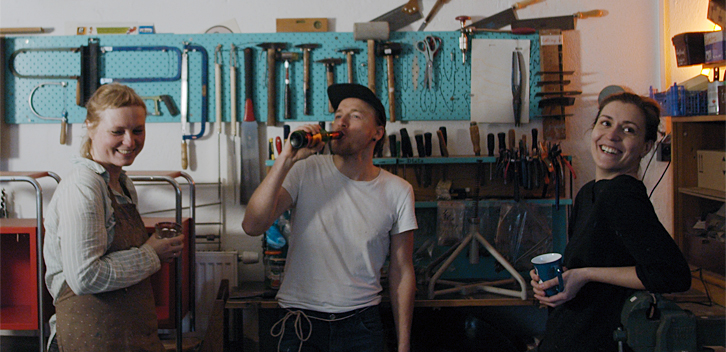 novoretro workshop team
Kristýna, Trick and Tereza. Dream team of our workshop, graduated furniture restorers and manually skilled amateurs.
You can meet their dexterity, work and colorful ideas on our website or at home when shopping.